We provide wide range of product development support to the automotive industry at all stages of the design and development cycle from concept to field failures.
We have focused and knowledgeable teams in both CAD and CAE working together for various Automotive domains and having excellence in their domain and well versed with leading software tools required.
Body Development & Full Vehicle Integration
Interiors & Seating System Development
Powertrain System Development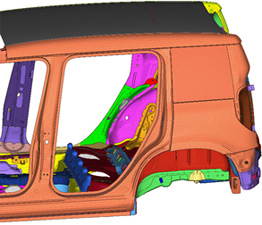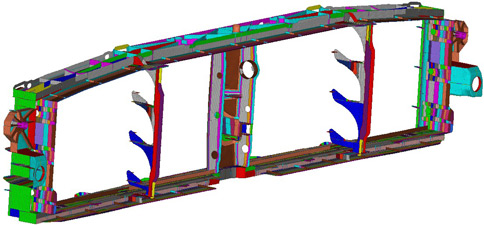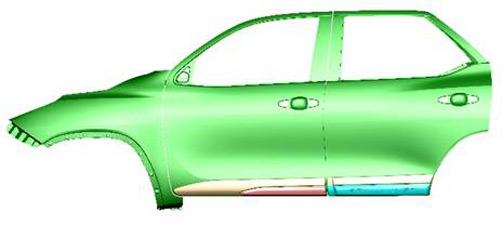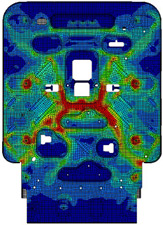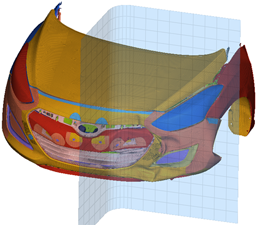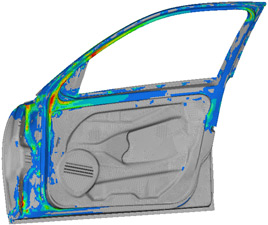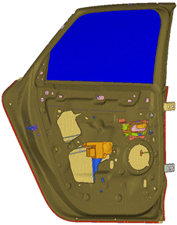 Hepatica's BIW Design team is having wide range of experience in Body structures & its sub-system development. We are fully conversant with international standards for detail design (modeling and detailing) of the components and subsystems to integrate in the full vehicle.
Analysis and Concept Development Support
2D and 3D Concept Studies
Function Variants and Ergonomic Studies
Styling Drafts and 3D Animations
Drafts, Design and Detailing
Technical Documentation
Body Structure Subsystem
Underbody
Body side and Quarter
Roof
Package Tray
Front End Subsystem
Front Structure
Front Fender
Grille Opening panel
Deflectors and Shields
Hood and Mounting
Body Closures Subsystem
Front / Rear Doors
Back Door / Trunk Lid
Hood / Engine Access Door
Full Vehicle Crash Simulation
Full Frontal Impact (FMVSS 208, NCAP)
Offset Deformable Barrier Impact (IIHS, ECE 94)
Side Impact (FMVSS 214, SINCAP, ECE 95), Side Pole
Rear Impact (FMVSS 301, ECE 32)
Roof Crush (FMVSS 216)
Compatibility of Vehicles
Durability
Bending and Torsional Stiffness
Sheet Metal Stress Prediction
Joint Stiffness
NVH
Trimmed BIW
Normal Mode
Frequency Response
Point Mobility
Bumper System
Danner/Thatcham
Low Velocity Impacts
IIHS Front and Rear
FMVSS 581 / CMVSS 215
Pedestrian Impact Door Intrusion/Slam Closures
Door Crush – FMVSS 214
Door Slam
Impact Beam Bench Test
Door Dent and Ding
Door Sag Set
Static Overcheck
Upper Frame Deflection
Belt Squeeze
Mirror Vibration
Normal Modes and Frequency Response
Seal Load Compensation
Lateral Stiffness at Latch & Cowl
Longitudinal Stiffness
Torsional Stiffness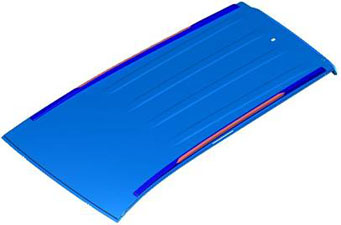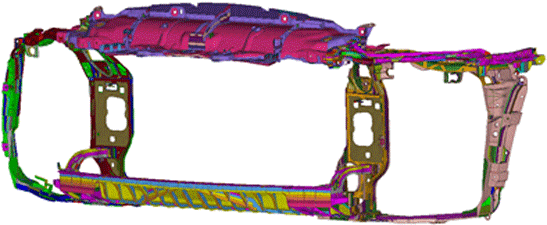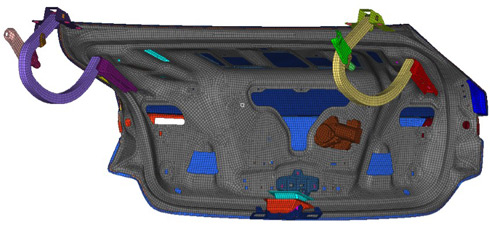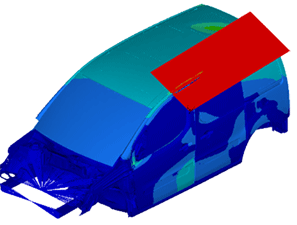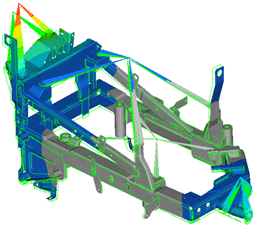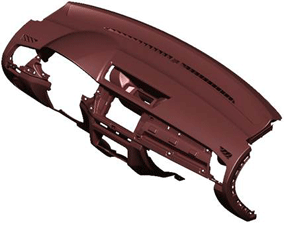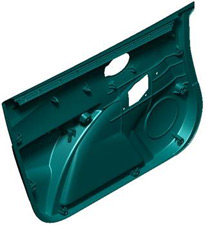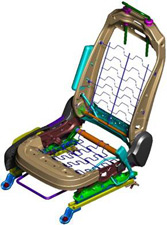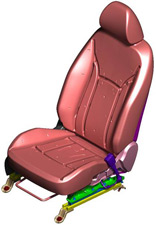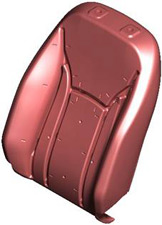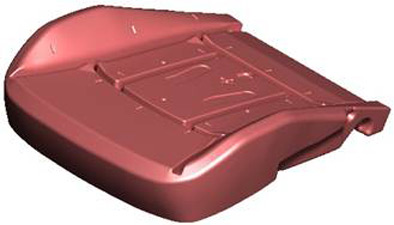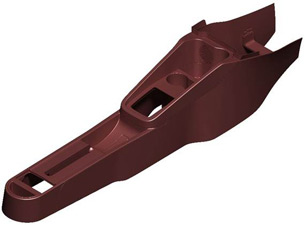 Hepatica team has broad expertise in vehicle interiors Design & Development Techniques and we are fully conversant with the methodologies of different OEM's and tier 1 suppliers for supporting their product development from component level to subsystem level.
Interior Trim subsystem Development
Cockpit module
Instrument panel & Clusters
Pillar trims (A,B,C,D)
Cowl trim
Roof trim
Door panel and assemblies
Door trim and appliques
Front /Rear seat trims
Seat foams (cushion foam, back foam, etc)
Front seat springs,frame,tracks and mechanisms
Airbag covers
Services
Layout and packaging
Supporting seat structure Developments.
Class A surface development for foams from STO or curves
Product modifications
Design Improvements
Manufacturing feasibility
Mechanism Designs
2D Drafting and Detailing
Benchmarking
Plastic Trim Development Support :
Aesthetic Class "A" surface or the Curves defining the required Surface.
Recliner Environment and its behavior during its function.
Check for the Draft Clearance of the given Class "A"Surface.
B-side attachment features Development
Crush Fit for Recliner Knobs, Height Adjuster Knobs.
For the Side Shield we provided attachment features like Clip Tower and Christmas tree attachments etc.
Ribs to impart more strength to the Shields.
Attachment for the Back Panel.
Seat Systems
Complete Domain Knowledge: Design Support for various Type of Seats- Driver, Passenger, 2/4/6/8 Way, Captain, Bench, 2nd and 3rd Split Row, Folding, Stow-away, Manual, Power
Seat Belt Anchorage Tests (FMVSS 207-210/ ECE14 )
Child Restraint Anchorage (FMVSS 225/ ECE44 )
Front and Rear Impact with Dummies (FMVSS 208/ ECE14/ECE94)
Luggage Retention (ECE17)
Head Restraint Strength (FMVSS 202a/ ECE25)
Head Impact Energy Dissipation (FMVSS 201/ ECE17)
Rearward/Forward Load Strength
Back Torsional Rigidity, Load Floor Analysis
Recliner, Arm Rest, Latch- Strength, Capacity
Complex Durability Test- Low Cycle Fatigue
Modal Analysis- Design Sensitivity Analysis
Forming Analysis- High Strength Steel
Bolt Load and Failure Predictions, Test Correlation
Dyna, Abaqus, OptiStruct, Nastran, MADYMO
Design Evaluation, Recommendation, Optimization, Validation
Interior Trims
Knee Bolster on DashBoard
Sled Test
Front and Side Impact
Wheel Torso Impact
Drop Tower Test
Head Impact (FMVSS 201)
Pillar Trims, Headliner, Console
Steel, Magnesium, All-Plastic Beams
NVH with and without Body
Random Vibration- PSD Input
Optimization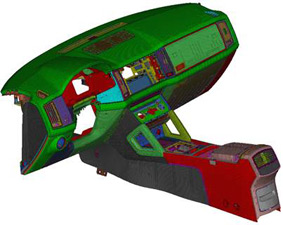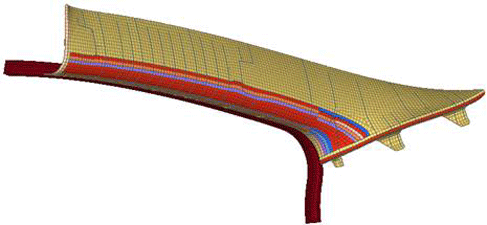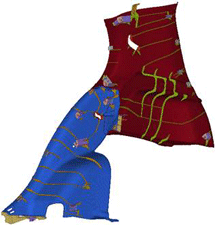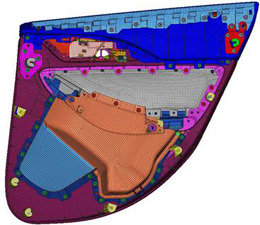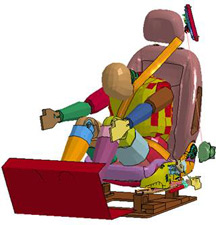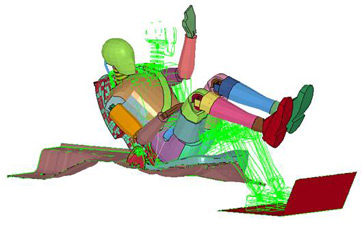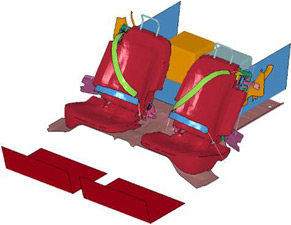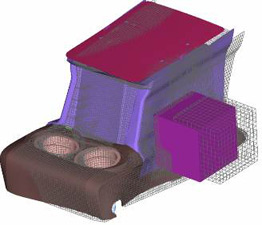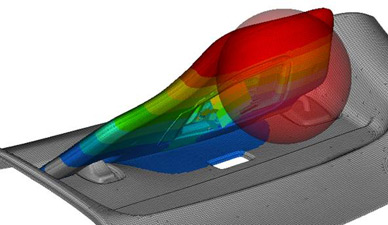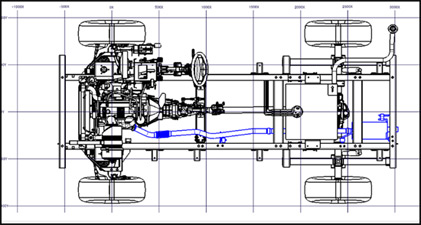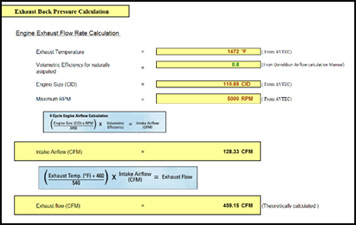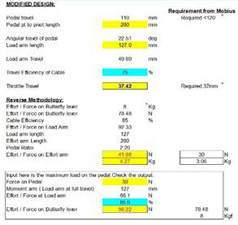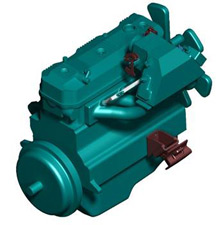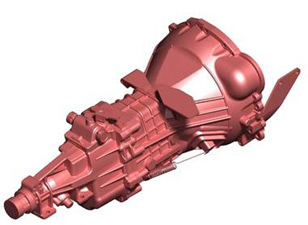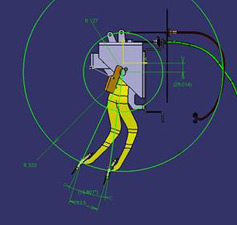 We are having wide range of experience in Powertrain and under bonnet vehicle packaging and Chassis sub- systems and we are fully conversant with the product design of individual components of the subsystems.
Engine Subsystems and mountings
Transmission Subsystem and mounting
Clutch System
Engine Cooling Subsystem
Air charging subsystem
Exhaust subsystem
Suspension subsystem
Drive line subsystem
Brake system
Suspension subsystem
Fuel Subsystem
PowerTrain – CAE
Durability Analysis
Thermal Analysis
Drive-line Analysis
Gear-train Analysis
Engine Mount Stiffness and Location
Design of Composite Transmission Cover
Sealing Analysis for Engine Gaskets
Design Optimization of Exhaust Systems and Manifolds
Head/Block/Gasket Thermal Analysis
Head/Block/Gasket Local Stress Analysis
Head/Block/Gasket Global Structural Analysis
Head/Block/Gasket Bore Distortion Analysis
Oil Pan Structure Analysis
Water Pump Structure Analysis
Balance Shaft Bending Deflection and Shaft Stress
Flexplate Stress Analysis
Balance Shaft Bulkhead Local Stress Analysis
Transmission and Transfer case – Bearing Loads, Sealing
Chassis and Cradle Frame-CAE
Under Road Load from ADAMS
Braking, Cornering, Jounce, etc.
Inertia Relief Analysis
Fatigue Predictions
Weld and Weight Optimization
Suspension Components-CAE
Knuckle, Control Arms, etc.
Hex and Tet Models
Multiple Load Cases
Wheel- Durability and Impact
Weight Optimization
Thermal Expansion for Clearance Check
Column Collapse